Pumpkinvine Creek Nature Preserve
With historical significance
Location
Paulding County, GA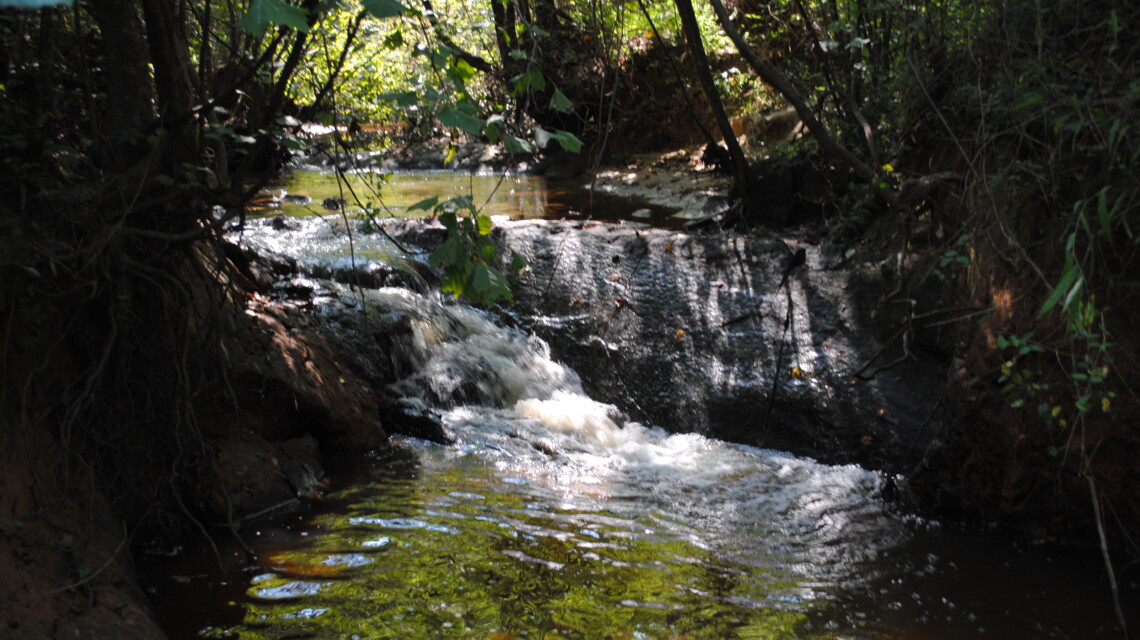 Contains five unique natural features
Pumpkinvine Creek is a triangular parcel donated to us by the Boyce family. It has a creek front on two sides and a high-crowned hilltop in the middle. This configuration has created 5 unique areas: swamp, wetland, high grassy field, mixed hardwood forest, and emergent pine forest. It is being used by a youth mentoring program as a home base.
We have taken a 110-acre suburban property that was once platted for 200 homes and permanently protected it from any type of development and will transform it into a community asset that will improve the quality of science education in our area.
Historical significance
This property also has a bit of history. It is certain that Union troops moved across and possible that they camped either on or very nearby this property just prior to the Battle Of Dallas.
The property is being used by another public charity for its programming.
---
Map & Directions