Southeastern Trust for Parks and Land (SE Trust) formed in 2012 with the mission of acquiring and developing land for the benefits for conservation, recreation, and community. Since then, SE Trust has acquired and activated over 40 sites totaling over 10,000 acres of land in Georgia, North Carolina, and Tennessee. Public parks and environmental stewardship projects are being created. Most already have walking trails and are enjoyed by the public for passive recreation and quiet enjoyment of nature, and other amenities will be added over time. In addition to passive recreation, our properties provide the benefits of scenic open space, free public recreation, wildlife habitat, and storm water mitigation for nearby communities.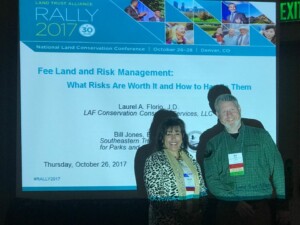 SE Trust grew out of the passion of its founder and current executive director, Bill Jones, for hiking with his dogs in the Chattahoochee River National Recreational Area, close to his home. Bill saw that beautiful natural areas throughout Georgia were threatened by real estate development (the state's population had more than doubled since 1970) and wanted to make sure that changes in land use included the creation of large public parks like the one he so enjoyed. He tried to interest several land trusts in his vision, without much success, and with the advice and encouragement of Hans Neuhauser, executive director of the Georgia Land Conservation Center, he and a small group of like-minded friends formed Southeastern Trust for Parks and Land. SE Trust was incorporated and recognized as a tax-exempt 501(c)(3) public charity by the IRS in 2012.
At the time, Georgia, like the rest of the United States, was still feeling the effects of the financial recession that had depressed real estate values and stalled development for several years. Developers who had purchased large tracts of scenic land and the banks that had foreclosed on these properties when the real estate market tanked were trying to unburden themselves of these illiquid and unprofitable assets. SE Trust successfully encouraged these banks and developers to donate such properties to SE Trust.
Although to some, a conservation group working with developers and land investors might seem like an unholy alliance, Bill and the SE Trust board found that these relationships allowed them to acquire natural land with enormous conservation and recreational value. The residential developments that had gone bust were almost all planned primary or second home communities which meant they were nice properties near where people wanted to be. Projects that come to SE Trust are all vetted against SE Trust's mission, goals, and selection criteria, compliant with state and federal laws and regulations, and have high conservation value. Through the lucky coincidence of economic conditions, anxious sellers, conservation-minded consultants, and a young, ambitious non-profit, SE Trust acquired a vast and meaningful land portfolio.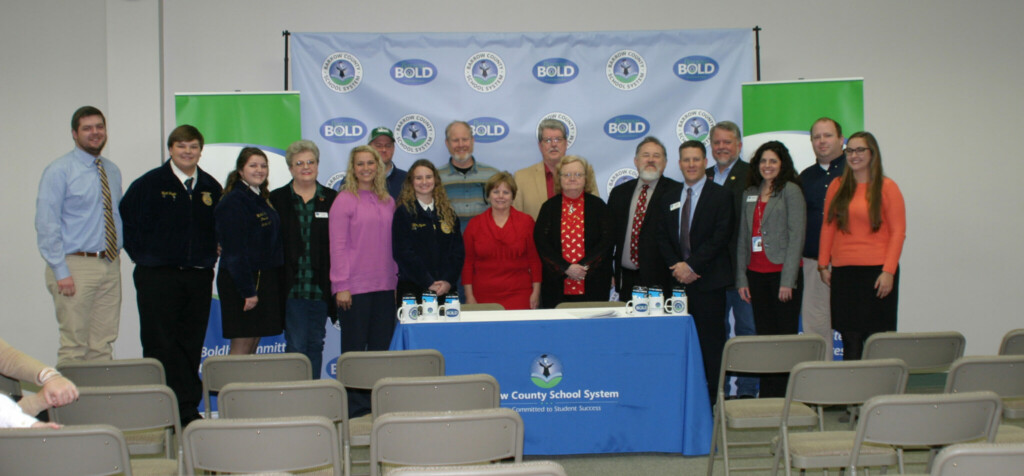 SE Trust was not content with just saving land and building parks; it wanted to become an exceptionally well-managed and effective nonprofit. Bill and SE Trust Board Members took workshops offered by the Georgia Land Conservation Center and the Land Trust Alliance, took online courses at the Land Trust Learning Center, and attended Rally (LTA's annual conference), soaking up as much knowledge as they could. They developed selection criteria, policies and procedures, and other organizational infrastructure, taking care to serve their mission and the public in all the work that they did. They strove for transparency, public benefit, high ethical standards, and excellence in conservation while keeping an open mind and welcoming of new ideas and people. They maintained their commitment to the mission of using natural land for conservation, recreation, and community building.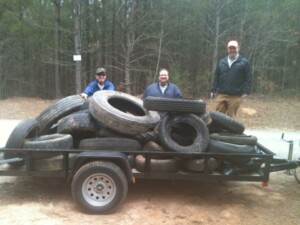 In 2013, Bill stepped down from the board and became the executive director of the organization. During his tenure, SE Trust has focused on implementing Land Trust Standards and Practices, engaging community members in stewardship of conserved properties, building partnerships with other environmental organizations, conducting educational activities, engaging in small- and large-scale environmental stewardship projects, and building new parks.
SE Trust has high ideals for itself as an organization and for our impact. We are humbled by our progress and potential. We are proud of our work and expect to improve communities, individuals, and the environment for generations to come. We do not say or take this lightly. We are incredibly fortunate to have this worthwhile and sustainable mission. We love and honor it.