Fightingtown Creek Nature Park
Mountainous and varies from 1,800 - 2,400 feet above MSL
Location
Fannin County, GA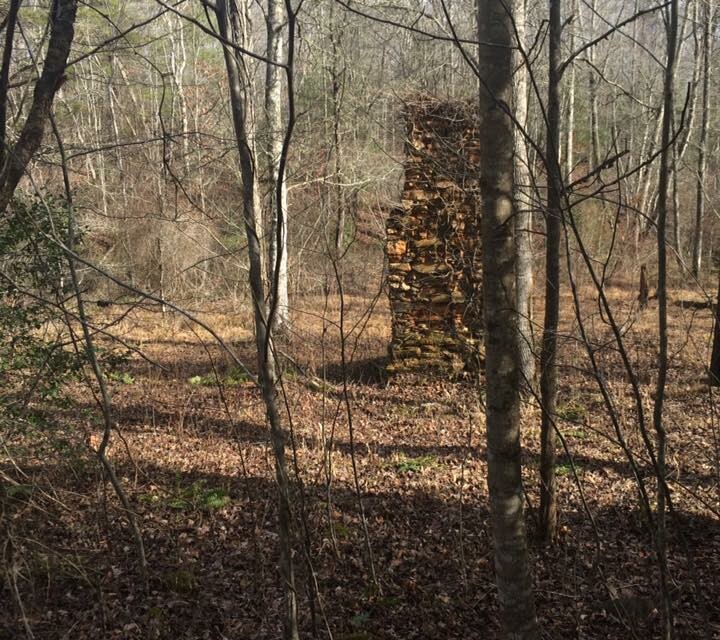 Park building underway!
Conservation
It is perpetually conserved to remain natural and to have no cost public recreation.
Recreation
See below!
Community
In 2021 the Friends of Fightingtown Creek Nature Preserve was launched. This group will provide support for STPAL's mission related activities at the preserve. 
Park Update 10/30/2021:
The Southeastern Trust for Parks and Land, Inc. (SE Trust), Georgia Cycling Association, and MTB Atlanta are in the planning and site prep stages for a park and nature preserve project on 190 acres of natural land located +/- 3 miles west of Blue Ridge, GA. The property is wholly owned without debt or obligation by SE Trust.
The site will include +/- 10 miles of natural surface multi-use hiking & biking trails, disc golf course, community picnic area, apiary, nature based interpretive signage, native plants, and wildlife supportive items. It will be free for public use. The site will positively impact community development, public health, nature, and passive outdoor recreation. Construction will begin in early 2022. The trail building will be managed by Ken Nix whose past builds for SE Trust include Talking Rock Nature Park and Pumpkinvine Creek Nature Park.
The project will be built in two phases. The first phase will include +/- 5 miles of mountain bike optimized trail biased towards use for Georgia Cycling League practices and for riders of all abilities and experience. Considerations will include grade management, safety access, and sightlines. The second phase will have more technical aspects. Downhill runs and bike park elements are aspirational elements.
The preserve and park will be supported by the Friends of Fighting Town Creek Nature Park (FCNP). This group is beginning to form and will be a standing committee of SE Trust. The group's activities will include volunteer site maintenance and improvement; organizing special events at the site; fundraising for the group's activities and projects; and input on the site's initial and ongoing usage and development. The local cycling community will provide volunteer support for the trails system: Georgia Cycling League local teams, SORBA, North Georgia Mountain Bike Club, Blue Mountain Bikes (Blue Ridge), and Cartecay Bikes (Ellijay).
Project Strengths:
The property is owned by SE Trust. Property acquisition is the biggest challenge and expense for creating new parkland.
Project meets local community's long held desire for high quality, free public use, bike optimized natural surface trails.
Project has strong, committed partners led by Georgia Cycling Association and MTB Atlanta. Additional partners are in place and enthusiastic.
Project's total cost is manageable and meets criteria for outside grant funding from government, corporate, and private sources.
Project can be built and opened in phases.
The site will be available for use for local cross country and mountain bike teams for training.
SE Trust has demonstrated its ability to create high quality nature parks quickly and cost effectively.