Bald Mountain Creek Nature Preserve
Our executive director's favorite property!
Location
Yancey County, NC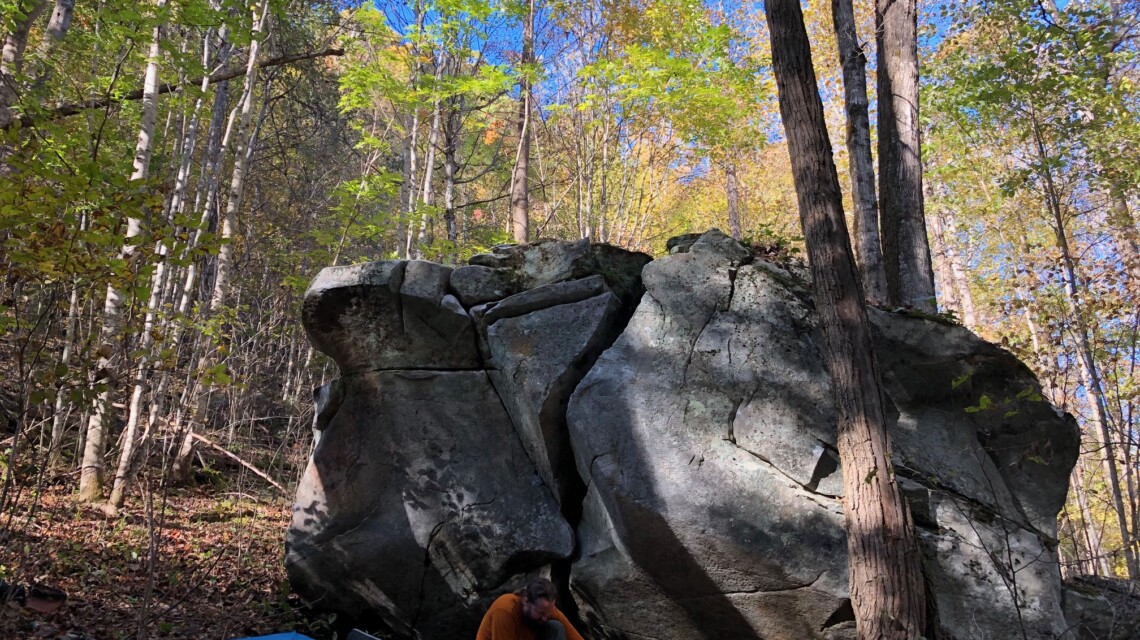 Bald Mountain Creek Nature Preserve
This lovely property is our executive director's favorite! It is permanently protected and is available for public recreational use for hiking, bouldering, and bird watching. Located north of Asheville, North Carolina, Bald Mountain Creek Nature Preserve was the first property donated to SE Trust outside of the state of Georgia. The property shares a border with Pisgah National Forest and is very close to the Appalachian Trail and Wolf Laurel Ski Area. 
Bald Mountain Creek Nature Preserve
Acquired: 2013
Location: Yancey County, NC
Acres: 750
Conserved: Yes
Recreation Status: Active with ongoing Plan and Build
Current Recreation: Birding, Bouldering, Hiking
Planned Recreation: Disc Golf, Mountain Biking
Environmental Stewardship Focus: Bears, Birds, Pollinators
Conservation
Bald Mountain Creek Nature Preserve is 750 acres of beautiful nature land located about 25 miles due north of Asheville NC up against the Tennessee state line and the Appalachian Trail. It is perpetually conserved to remain natural and to have no cost public recreation.
Recreation
In 2020 STPAL invested over $17,000 as a phase 1 the trail system restoration process. The restoration is for the purposes of improving public hiking use and for stream protection. The restored trails total about 4 miles. There is about another 4 miles to be restored in 2021. Ultimately additional trails will be built that are optimized for mountain bike usage.
In partnership with the Carolina Climbers Coalition a 3 phase project has begun to facilitate bouldering and other climbing activities. To date there have been 6 distinct bouldering areas inventoried with each having at least 50 problems (routes). The boulders are particularly well suited based on their locations, sizes, variety, and mineral composition. Upon completion of the 3 phases this site will likely become a regionally significant climbing resource.
In partnership with the Audubon Society, the USDA, and NC Forestry a project has begun to establish a habitat zone for migratory birds with a specific focus on the threatened Golden Wing Warbler. This project will be completed in early 2023.
Community
In 2020 the Friends of Bald Mountain Creek Nature Preserve was successfully launched. This group will provide support for STPAL's mission related activities at the preserve. The site has hosted visitors and volunteers from local schools, community groups, and conservation organizations. 
Please email info@stpal.org if you are interested in joining the Friends of Bald Mtn Creek Nature Preserve or to otherwise support the property's environmental stewardship and recreation projects.
Facebook page: Bald Mtn Creek Nature Preserve
Donate to this project: Donate to BMCNP