Talking Rock is Going Strong!
So much has been happening at Talking Rock Nature Preserve that it is truly staggering! Without further ado, here are some of the new and exciting developments going on: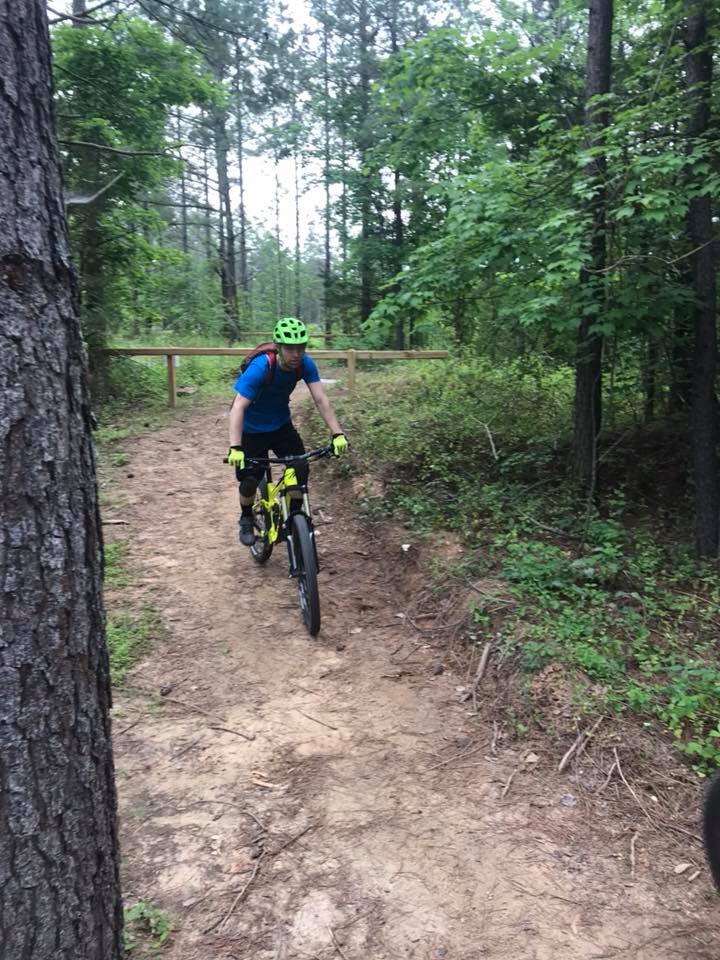 The 2.75-mile green trail loop (now known as Jon's Trail) was completed. It was designed and built to be smooth with no roots and rocks. It's great for mountain bikers of all ages and abilities with no steep hills anywhere to be found. Newbies and veteran bikers often come up to us and say that it's one of the most fun trails in North Georgia!
The blue trail loop of 1.25 miles (now known as Nitro Nix South), as well as the Preserve parking lot, has been completed. This second loop is fundamentally the same as the Jon's Trail, but it is a much faster ride that is meant for cyclists with a little more mountain biking experience.
---
North of the parking lot is the other completed blue trail (now known as Nitro Nix North). It is a 1-mile down-and-back that stretches from our parking lot to the Northern-most point of the property. This trail is slightly more tricky to ride than its neighbor, Nitro Nix South.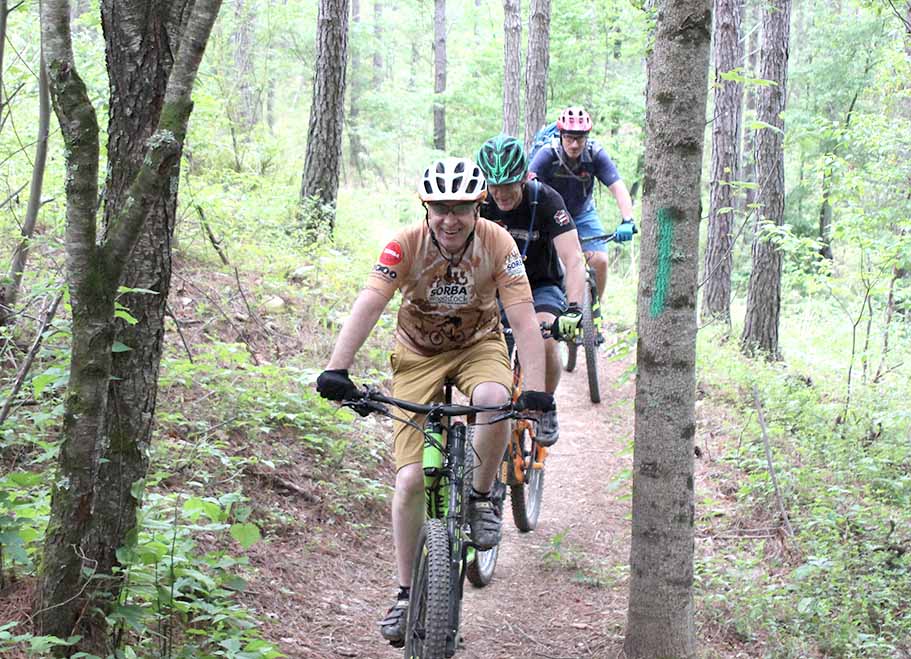 The fourth and fifth trails, stretching 0.3 and 0.7 miles respectively, were also completed. They are both designed for foot traffic and those looking to run or walk through nature without needing to constantly be on the lookout for oncoming cyclists. The 0.3-mile orange trail (now known as Pollinator Walk) takes you from Jon's Trail up to the pollinator garden and beehives at an easy incline designed with small children and elderly people in mind. The 0.7-mile red trail (now known as Charlie's Trail) is a loop that is slightly more difficult than Pollinator Walk but makes up for it by taking you through some of the most beautiful parts of the Preserve including a pleasant walk alongside a bubbling creek. This trail is unique in that before 5:00 PM it is a foot traffic only trail, but after that, it becomes a shared trail for both bikers and walkers/runners.
For the younger riders who are looking for something a little bit different, we have also begun construction on a bike park at Talking Rock. It currently has a small pump track and a downhill run we hope to unveil in the near future with 2-4 more downhill runs still in the planning stages.
Map of the Property 6/27/18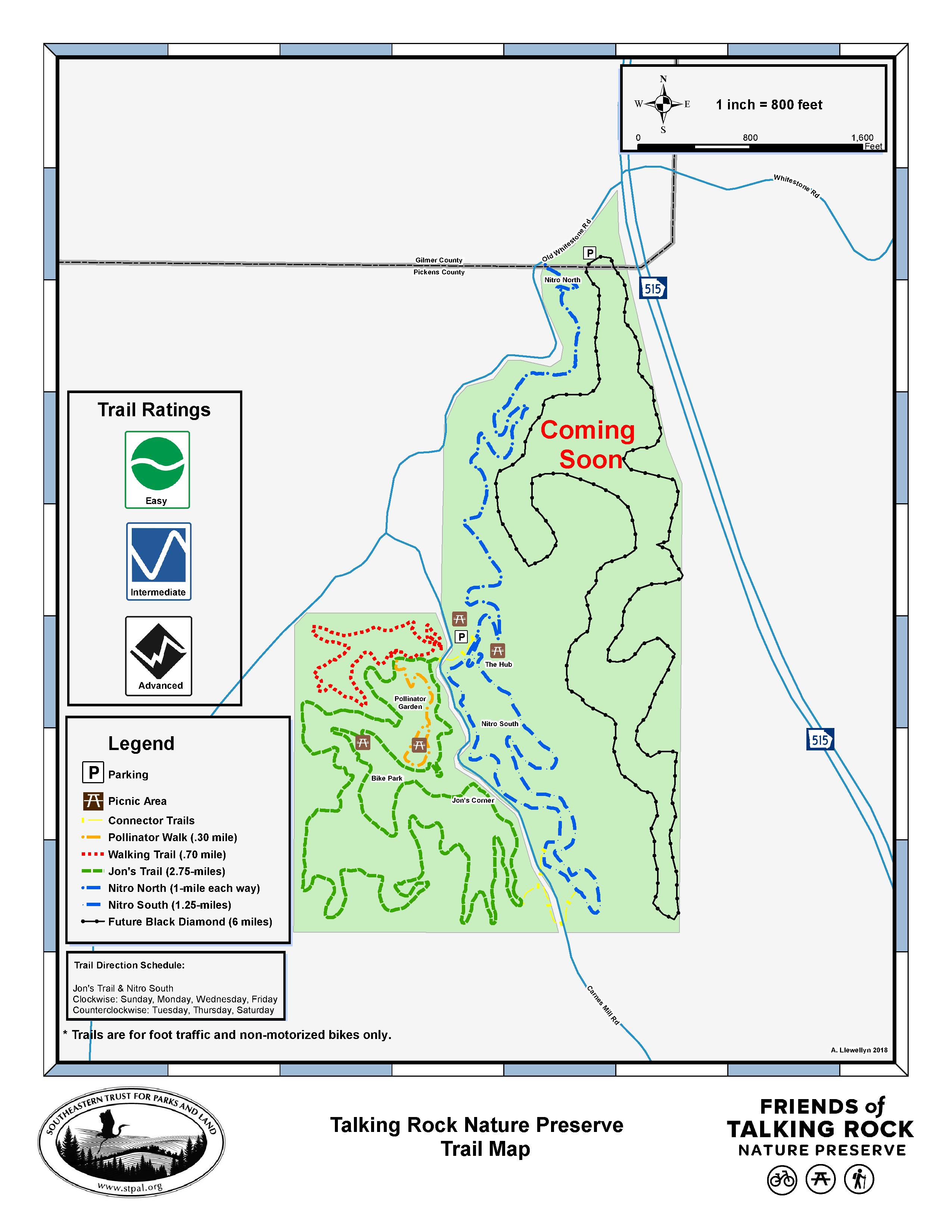 We have also begun planning out the final 5-6 miles of trails. We would love to create an enormous trail section with steep hills, jumps, rock gardens, and other features for serious riders that will stretch from the northern border of the Preserve to the southern border. It will be the hardest trail by far (a double black diamond), and we are currently in the process of raising funds for its construction.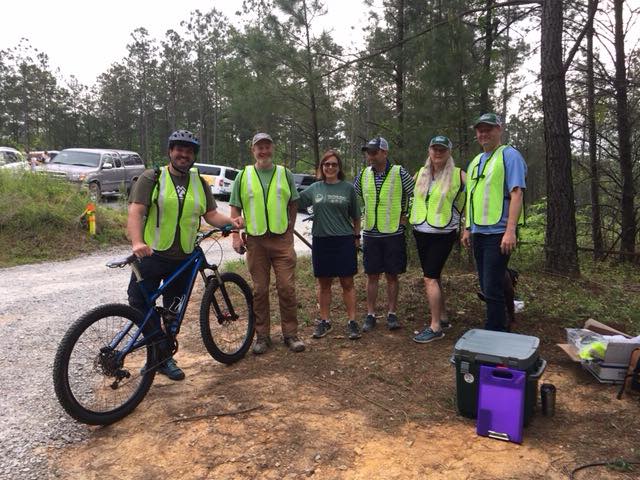 We celebrated our Trail-Dedication ceremony and Bike Demo Day on May 5th, 2018. With the help of Cartacay Bike Shop, Jamis Bikes, Dunkin' Donuts, and Anytime Fitness, we were able to come together and celebrate all of our hard work and test the capacity of the Preserve at the same time! So many of the local community and volunteers came out to mark the day as a truly special celebration for people all over North Georgia. We hope to put on more events and celebrations as the Preserve continues to expand and solidify itself as an important part of the community.
The main infrastructure at the Preserve has been established as well. Much of the signage has been installed, a porta-john near the parking lot has been installed, bike borders are now at road-trail intersections, message boards with maps and other park information have been put up, and now, we have more than 30 wooden benches and 10 picnic tables that community members can sponsor. We even built a closed-off apiary for beekeepers in the area to house their beehives and teach others all about bees and other North Georgia pollinators.
Click Here To Sponsor a Bench or Picnic Table
Speaking of the local Pickens community, we have saved one of our proudest accomplishments for last. We have established a successful community group for the park called the Friends of Talking Rock! We have about 20 core members in the group as well as many others who are involved in one way or another. The Friends of Talking Rock have even begun to divide into a few smaller subgroups. Groups interested in hiking, running, conservation, and beekeeping have all sprung up because of the Friends. And, we believe that none of the successes of the group could have been accomplished without the excellent help of Susan Crain, who acted as a paid consultant and wonderful volunteer for the project.
Thanks to everyone who has helped make the first six months of this Talking Rock Nature Preserve experiment the grand slam that it is, and we hope to be here in another six months with even more great news to share.