Campbellton Creek Nature Preserve
Campbellton Creek Nature Preserve
The Southeastern Trust for Parks and Land (STPAL) in partnership with SORBA-ATLANTA and City of South Fulton has begun the public recreation, environmental support, and nature-based education building process at Campbellton Creek Nature Preserve (CCNP). The site is in the City of South Fulton near Fulton Industrial Blvd, Campbellton Road, and Camp Creek Parkway. CCNP is an 81.5 acre permanently conserved public use green space owned by STPAL. SORBA-ATLANTA is sponsoring the design, construction, and maintenance of the trail system!
We are looking for volunteers to be part of a Friends of the Park group.
More information, to support, or to volunteer:   info@stpal.org
Site Location: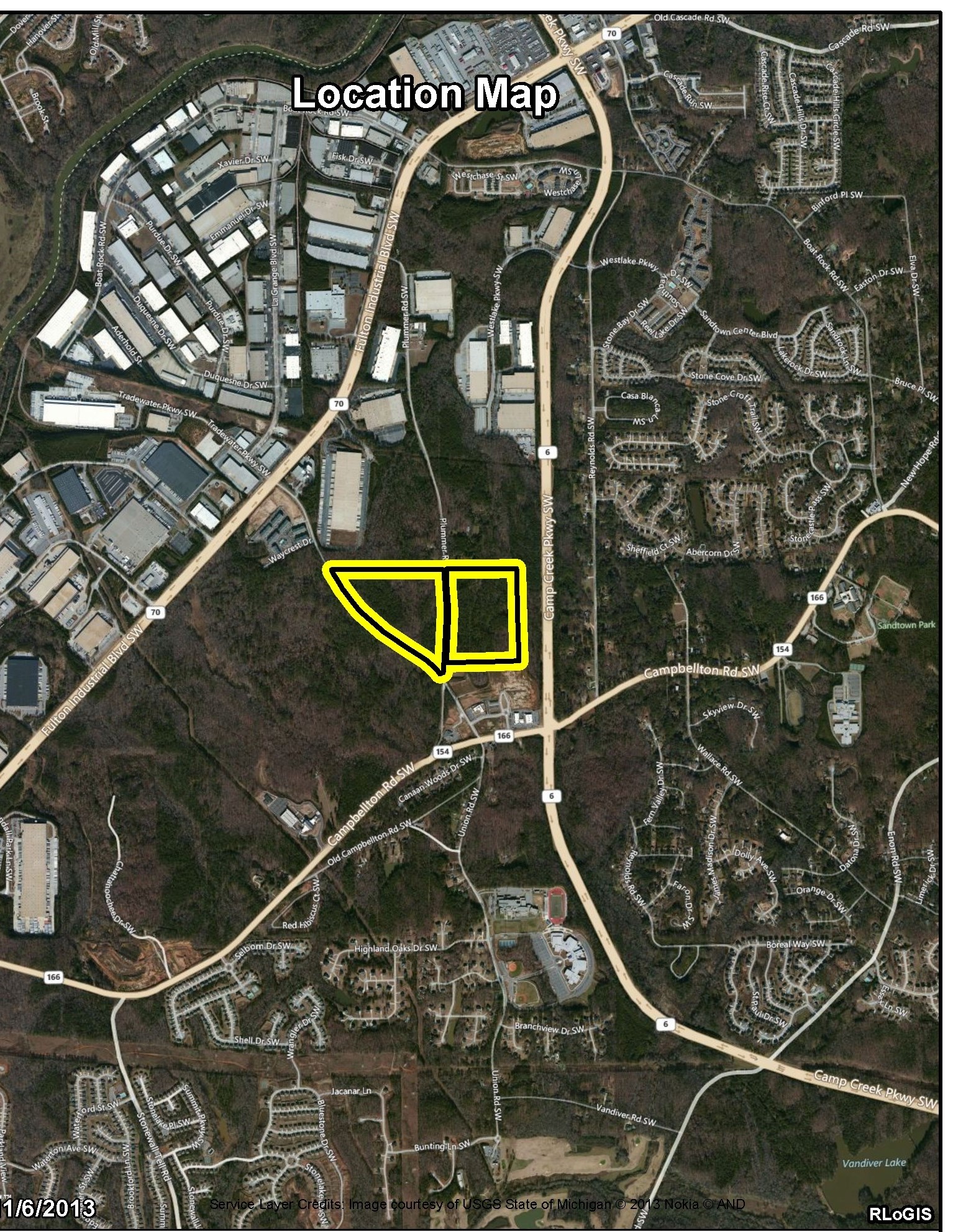 Preliminary Site Plan: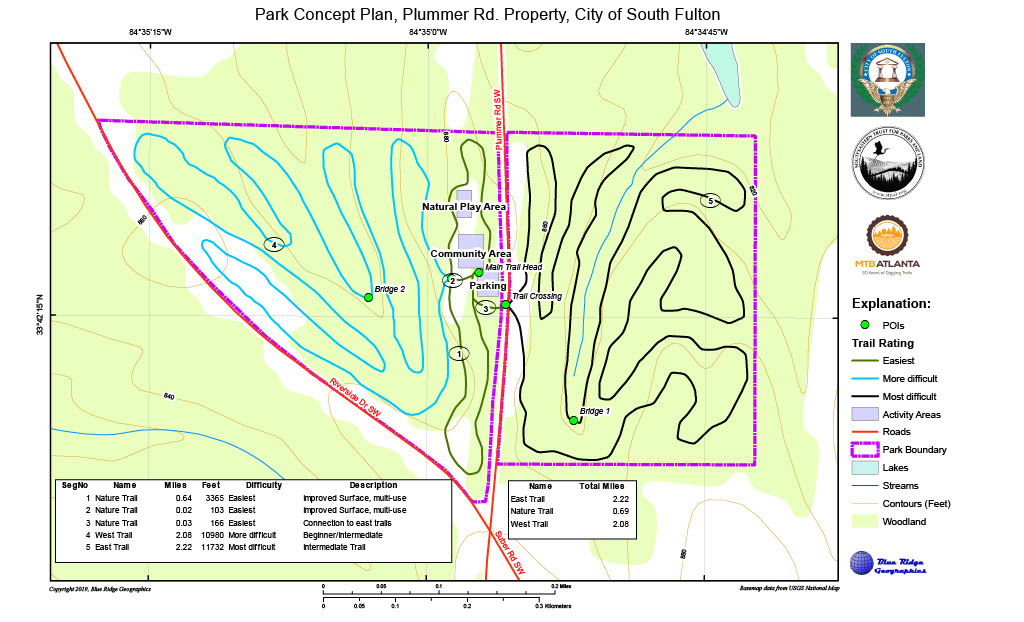 Plans include +/- 5 miles of multi-use trails for walking and mountain biking; nature education signage; native grass, shrub, fruit tree, & nut tree propagation with food forest characteristics; bike pump track; wildlife support elements; and other efforts to enhance the public use and conservation values of the property.