West Point Lake Natural Land
Hardwood slopes and drain joining West Point Lake
Location
Troup County, GA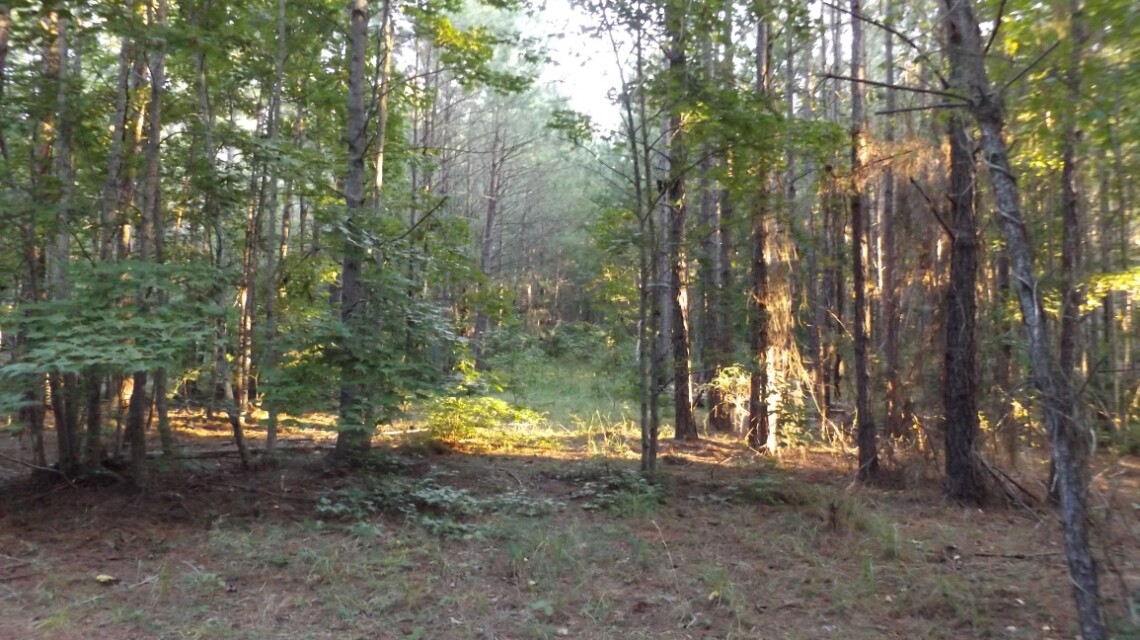 Two parcels become one
The property exists as one naturally wooded and open tract in central Troup County, GA. The property is in the Middle Chattahoochee-Lake Harding Watershed along the shoreline of West Point Reservoir.
The property consists of two parcels originally purchased for development. This tract consists of an old field planted to loblolly pine 25-30 years ago and mixed hardwood timber. Approximately one-third of the property is on the lower slopes and creek drains and remains in hardwood or mixed hardwood and pine land. The parcel is generally bounded by a subdivision on the east and rural woodland/farmland tracts on the north and west. The western boundary is along Liberty Hill Road and the northern boundary is generally bounded by Garrett Road. The tract would originally have consisted of a mix of upland hardwood and upland pine on the uplands trending into a mesic hardwood forest and bottomland hardwood forest along the stream drains.
Earlier land use also included the conversion of most of the uplands and lower slopes to cropland. The most distinctive features of the property are the hardwood slopes and drain leading to and joining West Point Lake, as noted in attached maps. The property is approximately 40% hardwood or hardwood/pine, 1.7% old field and the remainder (58%) is planted pine about 20 years old.
This property has most recently been devoted to timber production and was also being held for possible development. During historical times, small-scale timber, livestock, and row crop production occurred. Currently, the property is used for outdoor recreation, natural landscape protection, and timber production. Parts of the tract were harvested as part of an extensive pine thinning operation by the previous landowner.
The road system consists of wood roads that enter the tract from the central subdivision driveway or from the paved road frontage.
---
Map & Directions