Cedar Creek Corner Natural Land
Naturally wooded and open tract
Location
Barrow County, GA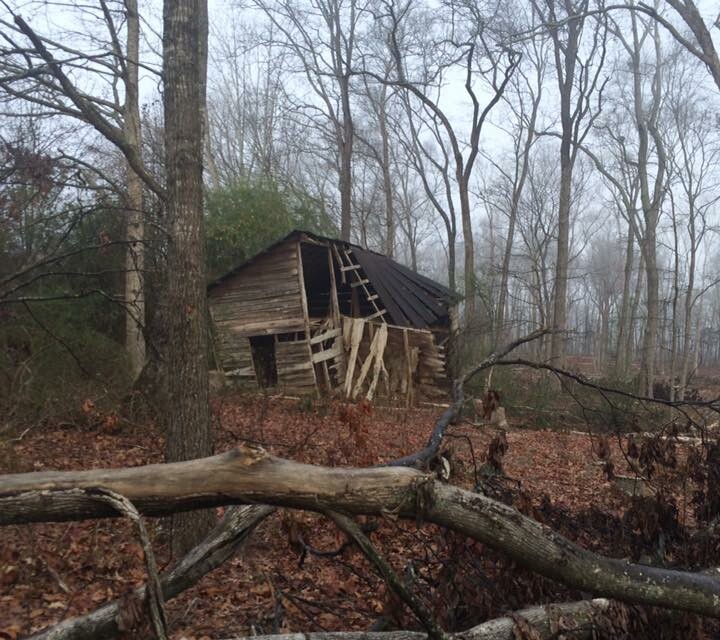 Along the Tributaries of Rocky Creek
This 152-acre property exists as one naturally wooded and open tract in central Barrow County. The property is in the Upper Oconee-Mulberry River Watershed along tributaries of Rocky Creek. This tract consists of old pasture and wooded land and is generally bounded by subdivisions and rural woodland/farmland tracts. The southern boundary is along Rockwell Church Road and the northern boundary borders a branch of Rocky Creek.
Originally, the tract would have consisted of a mix of upland hardwood and upland pine on the uplands trending into a mesic hardwood forest and bottomland hardwood forest along the stream drains. The most distinctive features of the property are the slopes and drains leading to and joining Rocky Creek, all noted in maps. The property is approximately 55% old pasture and electric ROW and 45% mixed hardwood/pine forest.
Land use
Most recently, the property has been devoted to mixed timber and farm production and was being held for possible development. During historical times, small-scale timber, livestock, and row crop production occurred.  Currently, the property is used for outdoor recreation, natural landscape protection, and timber production. No recent evidence of timber harvest was noted.
The road system consists of unpaved field and wood roads that enter the tract from the south side along Rockwell Church Road. Other small ATV trails branch from these roads.  Also, an electric ROW traverses the east side of the Property from south to north. A portion (approx. 20 acres) of this parcel was retained by the previous landowner to convert to a solar energy production farm.
---
Map & Directions