Briarcliff Heights Nature Preserve
A neighborhood pocket park benefitting nature and the community.
Location
Dekalb County, GA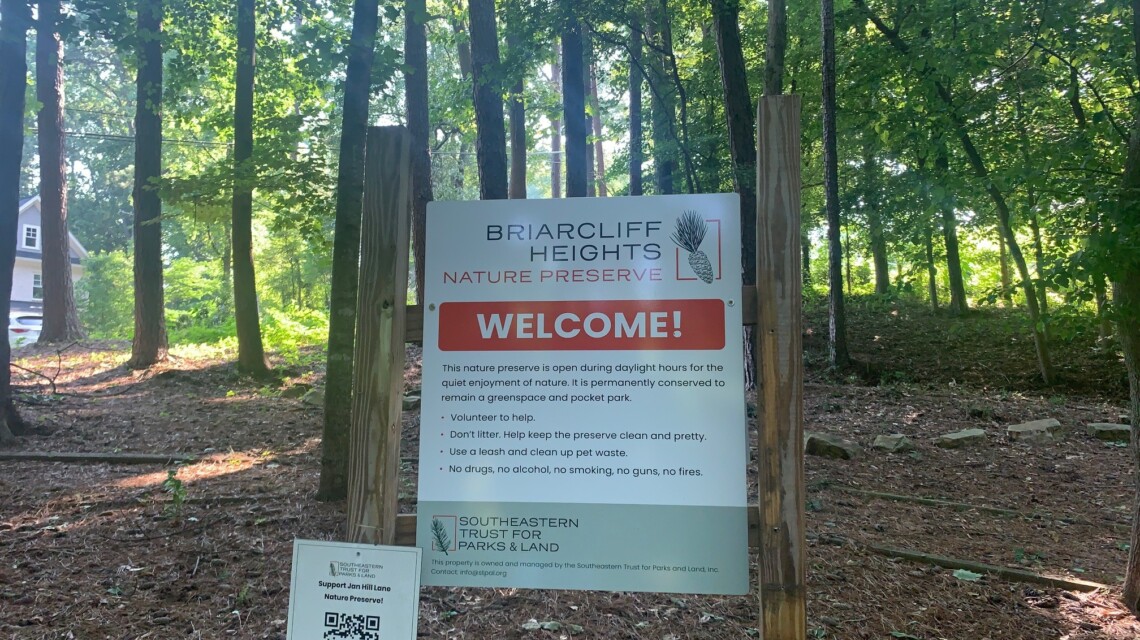 This .4 acre natural land corner lot in the North Druid Hills area of Atlanta was permanently conserved in 2019 to forever remain natural and be a community park. STPAL acquired the land in November 2018.
Goats were used to clear out an English ivy infestation prior to STPAL's acquisition. It now has a walking path, a few native plant plantings, benches, and will continue to be improved to benefit nature and the community. There will be a focus on bird supportive items at the site.
Want to help with this park? Email us.
Project Facebook Page: Jan Hill Lane Nature Park Facebook page
Support this project: Support Jan Hill Lane Nature Perserve