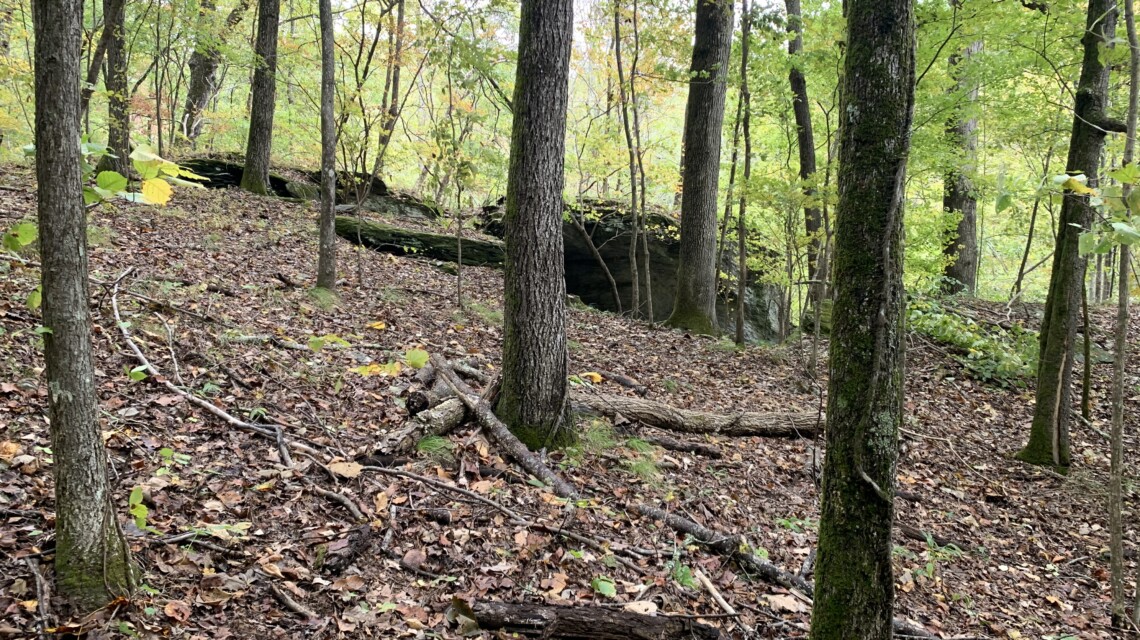 STPAL 2019 Land Acquisitions
18-acre Cannongate Nature Preserve in Coweta County GA. It will have a parking area and +/- 2 mile loop bike/hike trail for public usage established in the first half of 2020. 
35-acre Staraland Nature Preserve in Cherokee County GA. Its conservation values are exceptionally high. The current priority is working to acquire contiguous and nearby tracts to expand the nature preserve.
Both tracts are now permanently conserved creating much-needed natural land protection and active environmental stewardship in suburban Atlanta.
80-acre Campbellton Creek Nature Preserve project in the City of South Fulton GA is heading quickly towards breaking ground with phase 1 consisting of 3 miles of hike/bike trails expected to open by the end of 2020. This site is very close to Fulton Industrial Parkway and SW City of Atlanta. 
With support from IMBA (International Mountain Bike Association), STPAL hosted a public meeting attended by about 60 interested people on February 1st to launch the Friends of Sassafras group for the 1,025 acres Sassafras Nature Preserve project in Gilmer County, GA. This ambitious project is 2-3 years from beginning the bulk of the park creation. It will require much more planning and money than our typical projects.
There will a planting of another 25,000+ long-leaf pine seedlings at Burke County Nature Preserve (near Augusta GA) in February or March. This 354-acre environmental restoration project is the conversion of fallow pasture land into native habitat. Passive public recreation and educational elements will be established over time.
.4 acre Jan Hill Lane Nature Preserve in the North Druid Hills area of Atlanta had a walking path and other park elements established in 2019. It was STPAL's first urban small parcel acquisition and a model for additional similar projects. It provides important public green space in a heavily developed area. Bird supportive elements will be added in 2020. A dog waste station and initial signage will be installed in February.
Environmental stewardship has become the primary focus at 210-acre Talking Rock Nature Preserve following the successful creation of 10 miles of hike/bike trails. In 2019, we completed the design and installation of educational signage along with a chimney swift tower using funding from the Georgia Department of Natural Resources.
STPAL's primary park building efforts will be focused on the I-85 corridor south from Atlanta for the next +/- 2 years. This provides efficiencies in travel and partnerships. We have 5 ongoing or pending projects that make a nice geographical line: Campbellton Creek NP, Cannongate NP, City of Newnan, Sweetwater Pines NP (near Callaway Gardens), and West Point Lake NP.
STPAL Financials
In early January 2020, STPAL completed a full IRS audit of our 2017 financials. The agent closed the case with only one trivial issue found, no action needed, and stated appreciation for STPAL's recordkeeping and processes. STPAL has always and will continue having our financials independently and fully audited annually by a CPA firm that specializes in non-profit auditing. This made the IRS audit as painless as an IRS audit can be.
STPAL's accounting and other internal processes are humming along allowing for mission-related efforts to increase.
Organizational funding is stable. Establishing fundraising processes leading to the creation of an endowment fund for long-term stability is a primary objective of 2020.
STPAL and our projects have become attractive to grant funders. We have increased our grant applications and in 2019 received funding for specific projects via private and government grants.
STPAL's Board of Directors' priorities are near and long-term staffing strategies, board development, and updating the strategic plan.
STPAL is starting its 9th year. Time flies.

STPAL's interactive property map.