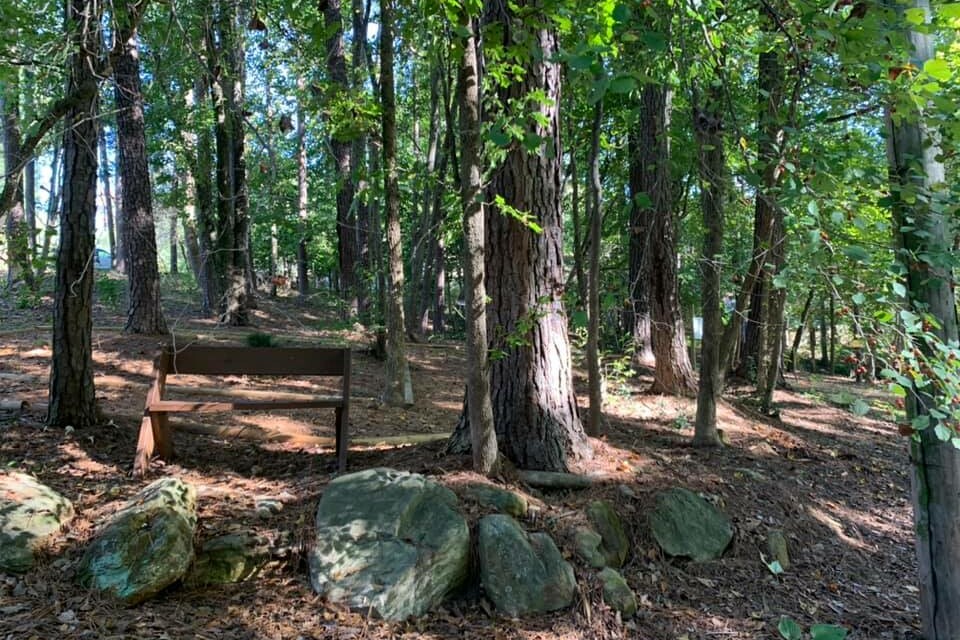 General Position of Organization
The organization is stable and trending up in terms of organizational processes, committees, and planning.
2020 and 2021 public recreation and environmental stewardship projects are moving forward with a focus on long-term site planning and addressing open local issues including property tax abatement, zoning, permits, and establishing friend groups.  
Financial health is good with 18 months of operating funds available. The goal is to maintain minimum of 30 months of operating funds. 2020 began with less than 12 months available.
2020 Top Internal Priorities
Establish processes for fundraising including individuals, corporations, foundations, and government grants.
Board development including board member engagement, strategic recruitment of new members, and increased board impact on the organization.
Improve and activate STPAL's mission storytelling. The newly formed STPAL Outreach committee has had two recent meetings. It is currently focused on upgrading the website.
STPAL has a GuideStar Silver Seal of Transparency with a goal for Gold status.
2020 Top Mission Priorities and Updates
Bald Mountain Creek Nature Preserve (Western NC): The 16-acre habitat enhancement project for the threatened Golden Wing Warbler in partnership with the Audubon Society has begun. Major rehab project of the site's 6+ mile hiking trail system will start by year end. The launch of the Friends group has been going well with key volunteers engaged. The first community information meeting was held via Zoom on October 14, 2020.
Burke County (GA) Nature Preserve: Moving forward with prep work to plant an additional 50+ acres of longleaf pine in spring 2021. Entrance sign ready to install.
Campbellton Creek Nature Preserve (South Fulton, GA): Working with Georgia Forestry Commission to create plan for the installation of environmentally beneficial native trees, grasses, and other plant life. The trail system construction should occur in 2021 but there are still open planning and permitting issues.
Cannongate Nature Preserve (Coweta County GA): Establishing local leadership for the launch of a friends group. Getting 11 lots surveyed into one tract for simplicity and to impact property tax abatement efforts.
Jan Hill Lane Nature Preserve (DeKalb County GA): Continued non-native plant control and planting of native species this fall. Added two nature education signs in October 2020.
Pumpkinvine Creek Nature Preserve (Paulding County, GA): Park planning and initial due diligence beginning in early 2021.
Sassafras Nature Preserve (Gilmer County, GA): We decided not to apply for a Georgia Outdoor Stewardship Program grant in 2020 in order to complete more site planning. The STPAL Board is considering the acquisition of significant contiguous land to support the public recreation trail system. Initial site assessment completed in conjunction with IMBA (International Mountain Bike Association) which indicates the site's location, terrain, and soil are favorable for a fun, quality, sustainable, and regionally significant trail system. Planning continues.
Sweetwater Pines tract: (Harris County, GA): Working with Georgia Forestry Commission to create site plan including the establishment of 100+ acres of montane longleaf pine. The site's location on a ridge near Pine Mountain is generally recognized as the approximate southern and western terminus of the species' historical range in Georgia. https://www.longleafalliance.org/what-is-longleaf/the-ecosystem/habitats/montane
Turnipseed Nature Preserve (Douglas County, GA): Working with Georgia Forestry Commission to create a forestry plan that will include tree planting on about 50 acres. The trash trap installed on Annewakee Creek in conjunction with Chattahoochee Riverkeeper is functioning well.